Fearless Dawn Kickstarter Project
Fighting-mad bad girl Fearless Dawn is back and better than ever in Jurassic Jungle Boogie Nights, a dinosaurrific adventure tale written and drawn by fan favorite Steve Mannion.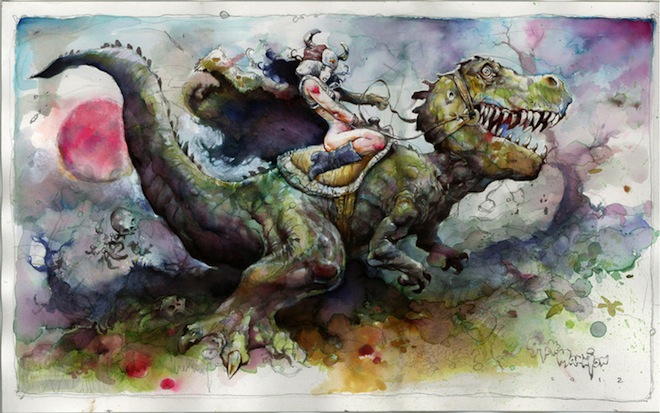 Steve's unique art and storytelling style has been rocking the underground comic book industry for years. His talents have bled into the mainstream as well on such titles as Batman: Black and White, Detective Comics, Captain America SOL, and Fear Agent, just to name a few.