Asylum Press at San Diego Comic Con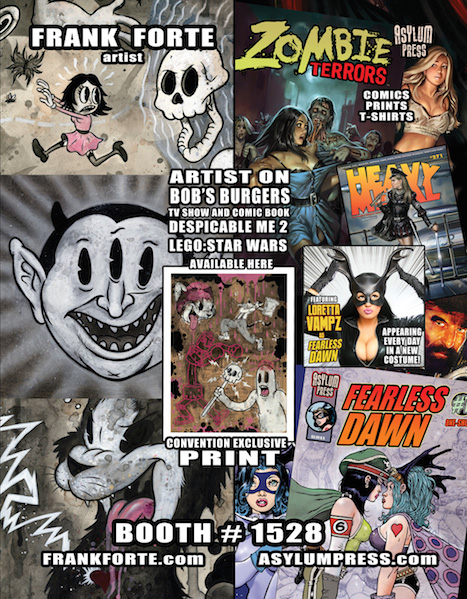 Asylum Press will be at San Diego Comic Con at booth #1528 on July 9 - 12, 2015. We'll be featuring all new Fearless Dawn comics (Eye of The Beholder, Hard Times and In Outer Space) as well as a backlist of hard-to-find comics and graphic novels including EEEK!, Asylum of Horrors, Warlash, Satan's 3-Ring Circus of Hell, and Steve Mannion sketchbooks.
Cosplayer Loretta Vampz will be at the booth every day in a new costume including Fearless Dawn.
For more info about this mega summer event, visit the San Diego Comic Con website.